The ministry of the church, as defined in the New Testament, was never meant to be a one-man show. Christ designed His church to grow and mature when every member of that body uses their various gifts and talents to contribute to the effective working of the ministry (Ephesians 4:15-16). He called spiritual shepherds, or pastors and elders, to partner with believers in this maturing process by teaching and preaching God's Word (Ephesians 4:12-14).
When every member of the church body is following Christ's design, the emphasis will center on relationship with Jesus, the individual's evaluation of their suffiecency will decrease, the Gospel will be central, and the church will grow biblically.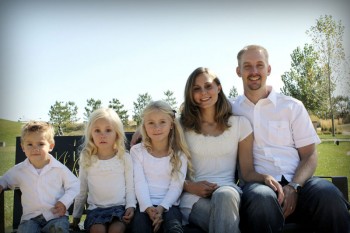 Mike Brockmann became the pastor in the summer of 2011. He grew up in Northern Colorado and went to school in Wisconsin. There he met and married Mindy and together they have three kids: Naomi, Nichole, and Nathaniel. Michael's passion is that a love for God and His glory would grow in every believer. His preaching is biblically sound, practical and applicable, and always pointing to the cross and the gospel.